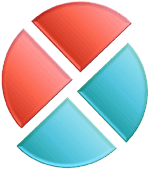 Lareb International
The Lareb Group is a group of firm's/companies with interests in IT, Foods, Energy, Automation, Media, Finance & Consultancy. The groups is on the anvil of celebrating two decades of successful business operations. The Group is known for their excellent quality of service & products and a motivated team of talented professionals. The Group has a strong presence in India with their business operations spread across the countries. The group is head quartered in the capital of India, Delhi.
You tell us your need. We will get it done.
A wide a range of solutions.
Reach us
What our Client says
Quality of spices alongwith the rates were awesome.
Not only Lareb International has supported us by providing complete solution (management softwares) for our business but because of their automation we are able to save the cost.
(Confidential)
Co-founder